How This Expert Made Online System Gets Complete Beginners Singing Their Favorite Style In 3 Weeks
One expert vocal coach and her team are currently working away at the Academy of Voice to develop the best vocal training platform ever. Hundreds of active subscribers are already convinced. So who is this vocal training coach, and what is she doing so right?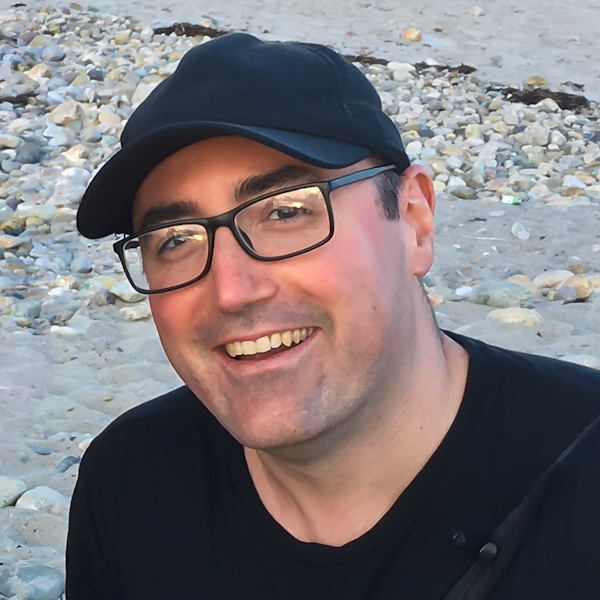 BY
KEN COOPER
Feb 25, 2020
Just what kind of background does it take to create a range of award-winning vocal training courses? At the Academy of Voice, our founder has a unique story.
Dr. Emily Anna Bridges has a non-traditional background for a voice teacher - She studied voice with opera singers in the US and Europe, worked for 8 years as a scientific researcher, and earned her doctorate in music composition. She's spent almost two decades teaching voice and coaching singers at her Philly-based studio, where she's worked with hundreds of singers to develop a unique data-driven method that maximizes results by giving singers exercises that are custom-fit to their range and experience levels.
Aside from seeing how many areas of expertise she could fit into one career, there is a more serious aim: To tailor vocal training that gets you singing the music you love with a stronger, healthier, and more beautiful voice as quickly as possible --- so quickly, in fact, that even beginners just starting out with untrained voices can obtain significant results in only 3-4 weeks of vocal training, equivalent to results you could see from training live at a conservatory for the same amount of time.
1. Our Voice Expert tailors exercises for your vocal range and experience level
The VTrain app is available in male and female versions, and features vocal exercises custom-fit to each individual voice's range and experience level. Each voice is unique, and has different areas of vocal range that are comfortable or uncomfortable to sing. As a beginner it's important training starts comfortably so that you can find the notes and get started singing the exercise. Exercises also must extend into high and low challenge zones in order to get you the best results.
Every vocal exercise is generated with your unique vocal range and experience level at the center of the program. We know you've already developed your voice successfully enough to speak and maybe even sing at a high level, so your training materials help you build your voice from whatever level you are starting out from.
Answer some easy questions, sing along with a few videos, and our patent-pending Voicessment technology will produce a detailed, customized Vocal Profile Report for you to show you your baseline, your range, your vocal quality and goals. If you've always wanted to know your range and get your voice assessed by a professional, the wait is over.
2. She designs courses to get you singing as soon as possible
At the Academy of Voice, we believe that sounding your best is more important than doing busywork, so we avoid teaching abstract and ineffective activities and focus on the training elements that strengthen and expand your vocal capabilities the fastest. After the first course, you'll be able to find your ideal singing posture, be working toward expanding your breathing, and get your vocal cords larynx adducted for increased vocal stability, intensity and health. You'll understand your vocal anatomy and what makes a good singer, and you'll be on your way to achieving your vocal goals. If that sounds good to you, you can get started here right now. Select your favorite genre and you could be singing your favorite karaoke tune in the app by this time tomorrow (unless you're reading this on a Sunday morning, in which case I recommend you go for Brave by Sara Bareilles to get your Monday started right.)
3. She makes courses that fit snugly into your schedule
The most common excuse we hear for not learning to train the voice is: "not enough time."
People are busy nowadays. We know your schedule is filled up like a Tetris game, with overlapping meetings everywhere. You probably need a vacation. But before you do, indulge in a few of your AoV lessons. Each designed to take you 10-15 minutes, they're ideal for accompanying the commute, a quiet lunchtime snack, or a post-work glass of wine and that well-deserved bit of "me-time".
4. Her team of innovators makes continuous improvements
The Academy of Voice isn't a book you buy and read (or ignore), and you don't need to wait for the next edition for updates or improvements. Your vocal training exercises will grow along with your voice as you check your baseline along the way, so training with AoV will continue to help you grow, even as you make huge strides with your voice. The courses are also constantly growing and being added to as our singers express an interest in new subjects. One exciting area we are working on right now, for instance, is bringing custom-fit repertory to AoV - using your Vocal Profile information to help inform you what songs will fit your range.
When we notice that our singers are having problems at a particular juncture, we work to make it more understandable. If you have ideas and desires for the lessons, practice sessions, or voice tests, you can email us at any time and know that all of those requests filter through to Dr. Bridges, who will consider and implement them.
5. The courses are fun and easy
We're all capable of training our voices, but we often go about it the wrong way, chasing down ineffective one-size-fits-all exercises or checking into lessons and bailing out, assuming that our first singing obstacles are indicative of all future attempts.
AoV preaches the little and often approach, with a diverse offering of relevant lessons that keep you engaged and promote breathing, range-expansion, clarity and resonance skills in your singing. The timely introduction and repetition of these new vocal training skills ensures you make sustained, significant progress without ever feeling overwhelmed.
Pick a style to sing